Is Anti-Rust Protection Required?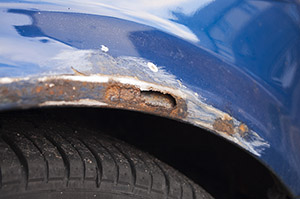 Finding rust on your vehicle can be a nightmare come true, but it's going to happen one day or another. What can you do to fight it? Rust-proofing claims to be the solution to the problem. But is it really true?
If you're hoping to keep your vehicle for a number of years or sell it with added value, it's strongly recommended that you apply an anti-rust treatment. But be sure to do so with care because each vehicle is unique.
A specialized shop will be able to answer the following questions:
What kind of anti-rust treatment is recommended for your vehicle?
Which product will be used?
What kind of warranty does it come with?
What will be done to protect your vehicle's electrical, plastic, and rubber parts?
Are there any environmentally friendly options?
Once you have the answers to these questions, you'll be able to make an informed decision about what kind of product to use and how it should be applied by the technician.
To optimize the rust-proofing protection, you're better off getting it done in the spring or summer because the product adheres better in warmer weather.
Remember that a good rust-proofing treatment will prevent the premature appearance of rust on the body of your vehicle and help you avoid, in some cases, very costly repairs.
Did you know?
Some methods involve drilling holes into specific areas of your vehicle to make sure the substance is applied everywhere. This is a good reason to have your rust-proofing done at a specialized shop. The technician will be able to apply the treatment exactly where it's needed, depending on the year and model of your vehicle. Expect to pay around a hundred dollars for rust-proofing.