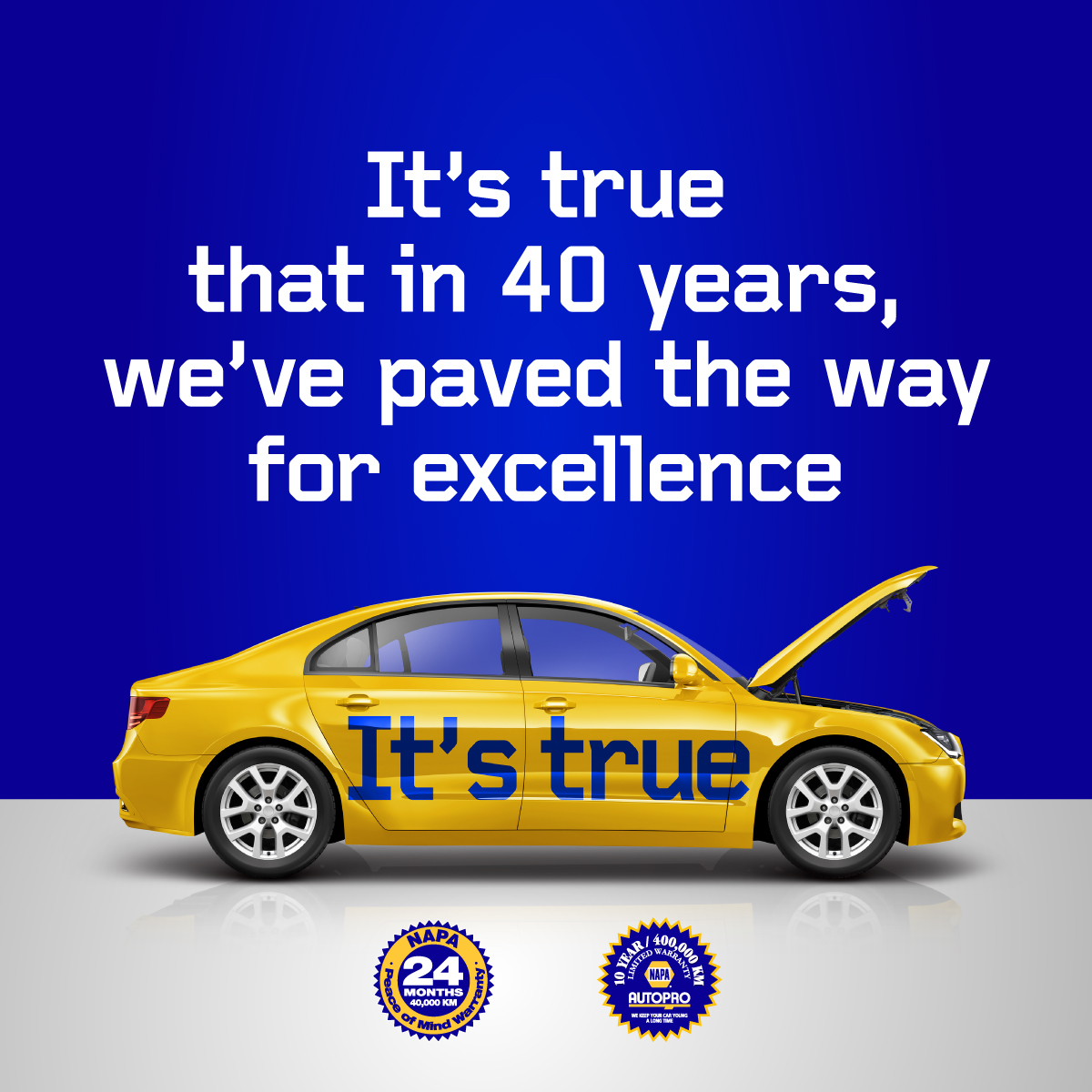 About NAPA AUTOPRO
Local Service
All NAPA AUTOPRO centres are locally owned by seasoned pros who take pride in serving their community with the help of certified and highly qualified technicians.
Proven Expertise
Our locally owned and operated facilities are staffed with professionals who are trained to offer exceptional service and quality repair work every day.
Quality parts & partners
NAPA is the leader in auto parts distribution for a reason: you get the best parts, and you get them fast and at the right price.
Auto maintenance
& repair services
Online Resource Centre
How it works.
How to prevent it from breaking.
Who can fix it.
Book an appointment
at your local garage
NAPA AUTOPRO Centres offer maintenance and repair services to keep your vehicle running smoothly.
Certified and highly qualified technicians
State-of-the-art tools and diagnostic equipment
High-quality parts
Renowned expertise