Atelier Mécanique de Normandie
Contact Info

Repentigny, Quebec
J6A 4W2
Opening hours
Mon.

M
Tue.

T
Wed.

W
Thu.

T
Fri.

F
Sat.

S
Closed
Sun.

S
Closed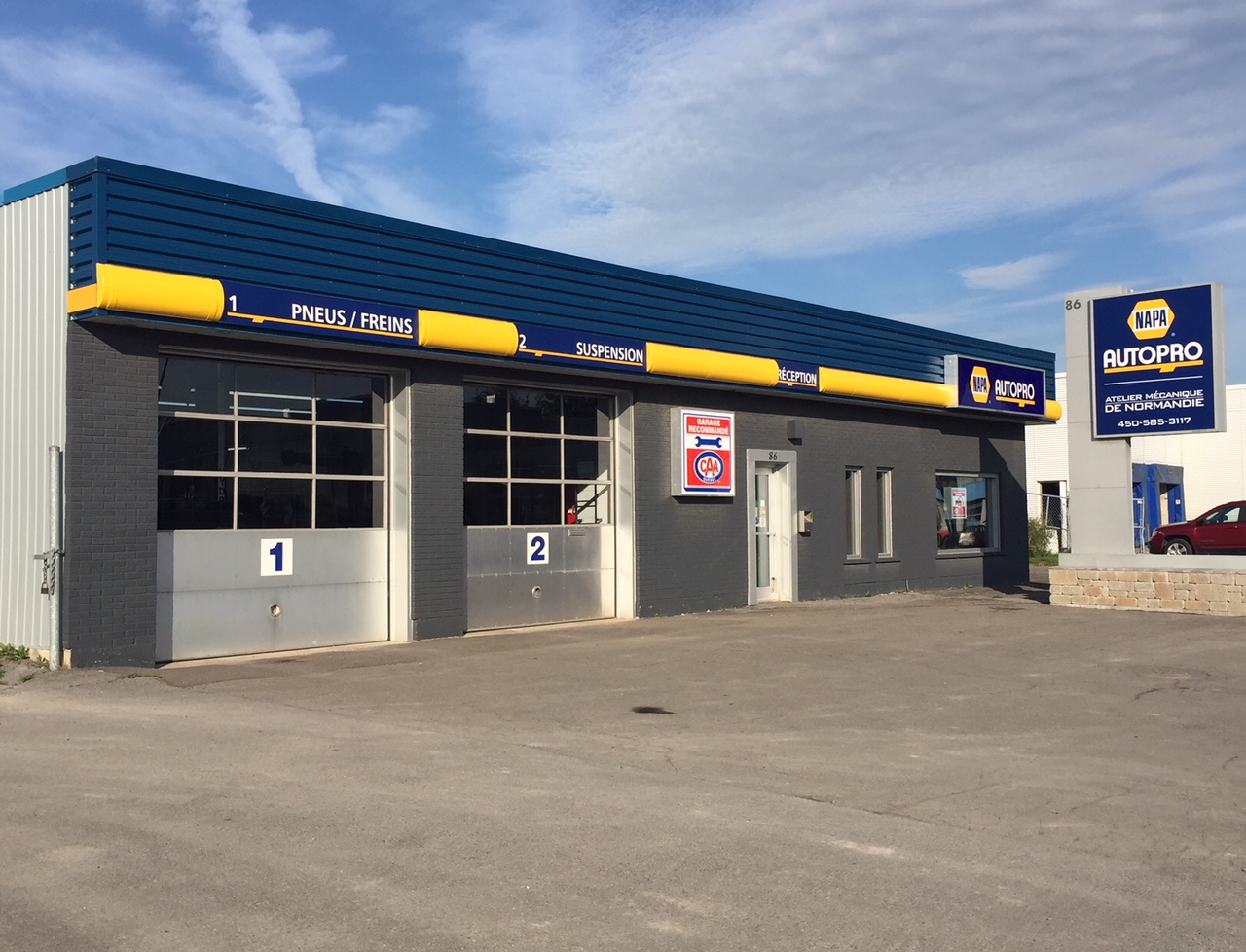 Specialities
Brakes
Oil Change
Car Batteries
General maintenance
Steering and Suspension
Exhaust and mufflers
Check Engine light / ODB2 scan
Car A/C maintenance and repair
Belts and hoses
New Tires
Tires, balancing, wheel alignment
Starters and Alternators
Electrical / Electronic
Filtration
Fuel system and ignition
Cooling system
Vehicles serviced
All vehicles
Domestic
Imports (or Europeans)
Classic
Hybrid vehicles
Electric vehicles
Small trucks
Commercial & Fleet service
Asian
BMW
Mercedes-Benz
Audi
Volkswagen
Subaru
4 x 4
Amenities
Valet / shuttle
Waiting area
COVID-19 / vehicle disinfection
Free Wi-Fi
Coffee
Near public transportation
On-site maintenance
Certifications
Warranties
Payment methods
About Atelier Mécanique de Normandie
Maurice Dufour, in business since 1990. NAPA AUTOPRO member since 2006.
Atelier Mécanique de Normandie has been your specialist in Repentigny since 1977 for all brake repairs, tune-ups, oil changes and maintenance on your car or truck. We offer personalized service and peace of mind.
Manager:
Jean-François Couture
Your opinion is important
Are your satisfied with the service received?
Fill out our survey and let us know about your experience!
Get a chance to win a $100 gift card!
See conditions
Services available at this garage